is anyone else eyeing these independent asymmetrical aerophytes? okay, we can call it the airplant but, given the choice, why wouldn't one use the word aerophyte over airplant? yeah, 'splain dat to me, ricky?
(if you don't get that line then ask your mother.)
these hovering cousins of the pineapple have been flourishing in the forests of south america for eons and will likely be the last plant standing in a few years when families are so over-scheduled that a plant that requires only air is all we can manage.
what? they want more than AIR? but it's an aerophyte and aerophytes are supposed to be maintenance-free, right?
not exactly. word on the street is that they expect to lounge in a pool of water once a week for a good soaking. clearly they're yearning for their frizzy-hair rainforest days in south america.
regardless of their selfish demands for air and water (sheesh, we haven't even talked about sunlight yet), i might pick up a few for some sweet peeps that send their own sunshine into my life.
here are some interesting ideas for display...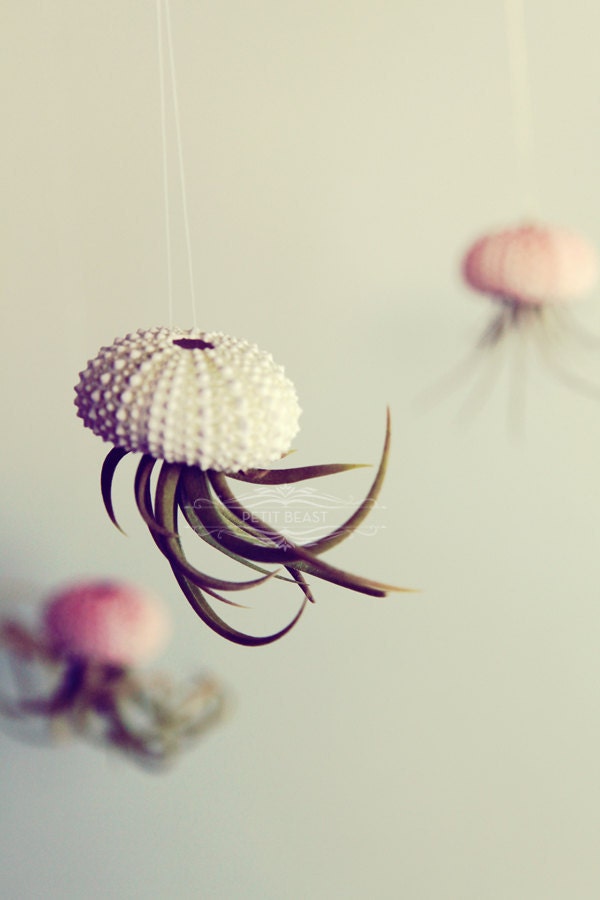 via petit beast etsy shop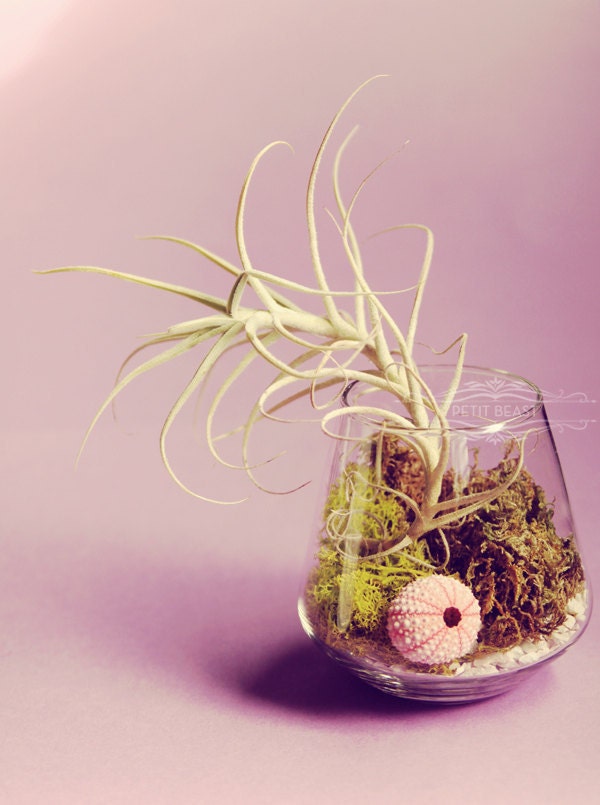 via petit beast etsy shop
seriously, did you have any idea that there would be so many ideas... i mean,
decisions
to make in order to give an (almost) maintenance-free plant as a gift?
will she want to
wear it,
clip it,
jar it,
float it....
ahhhhhh!!!
hmmm. maybe wine this year.
whaddaya think?